Fighting in Ukraine Forces Two Million to Flee as Russia Presses Offensive
Март 10, 2022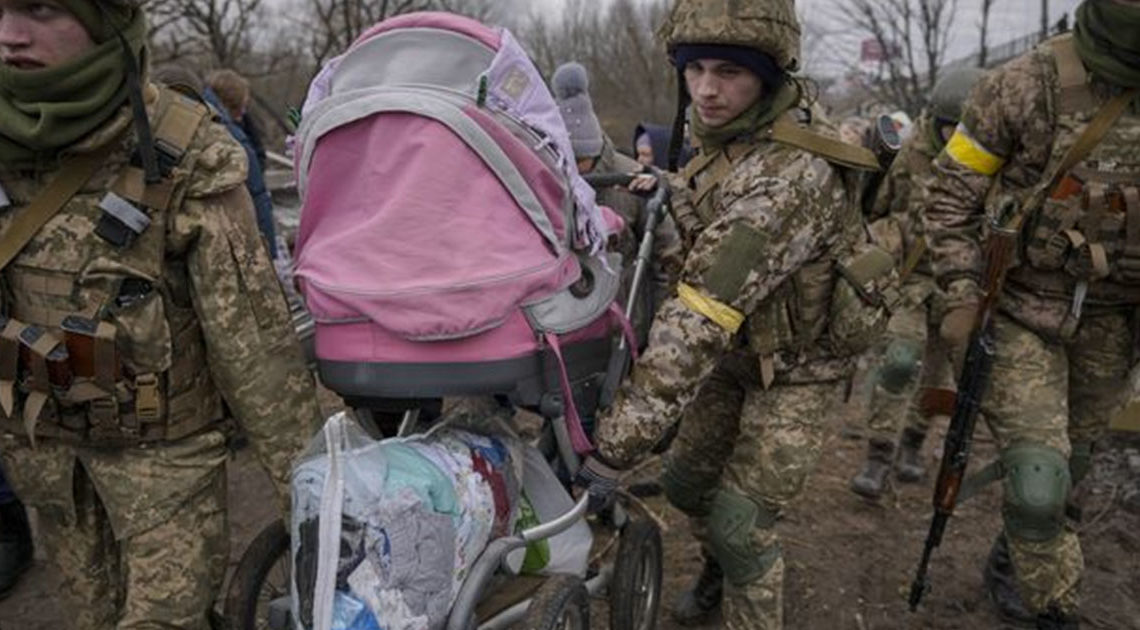 The number of people forced to escape Ukraine has passed a milestone of two million, as the civilian toll of the Russia-Ukraine war mounted along with international efforts to press President Vladimir Putin to halt the Russian offensive.
A Russian military convoy opened fire near a checkpoint in the besieged northeastern Ukrainian city of Sumy, interrupting evacuations in violation of a brokered cease-fire. In many cities, Russia continued to obstruct civilians fleeing violence by firing in their vicinity and fighting nearby established humanitarian corridors.
Russia late Tuesday again proposed opening evacuation corridors for civilians from five cities including Mariupol starting at 9 a.m. Wednesday. But efforts to implement a cease-fire in the southeastern city have failed for four days running.
As heavy fighting continued across the country on Day 13 of the Russian invasion, the United Nations High Commissioner for Refugees said an additional one million people have been displaced inside Ukraine after fleeing their homes.
Also Tuesday, Poland said it would immediately give its fleet of MiG-29 jet fighters to the U.S. at Ramstein Air Base in southwestern Germany after days of public speculation over donating the planes to Ukraine and raising the possibility of wider U.S. commitment.
The Pentagon said it wasn't clear that there was a "substantive rationale" for having Polish jets intended for Ukraine at an American air base, saying such a proposal raised concerns for the North Atlantic Treaty Organization.
"We will continue to consult with Poland and our other NATO allies about this issue and the difficult logistical challenges it presents, but we do not believe Poland's proposal is a tenable one," Pentagon spokesman John Kirby said in a statement.
As Russia pressed in on Ukraine's capital Kyiv, Washington and its allies also looked to inflict further economic pain on Mr. Putin, who has shown no indication he would bow to global condemnation of the war that he started. The Biden administration is banning imports of Russian oil, the lifeblood of Moscow's economy, as well as Russian natural gas and other energy sources, President Biden said Tuesday at the White House.
"Americans have rallied to support the Ukrainian people and made it clear we will not be part of subsidizing Putin's war," Mr. Biden said.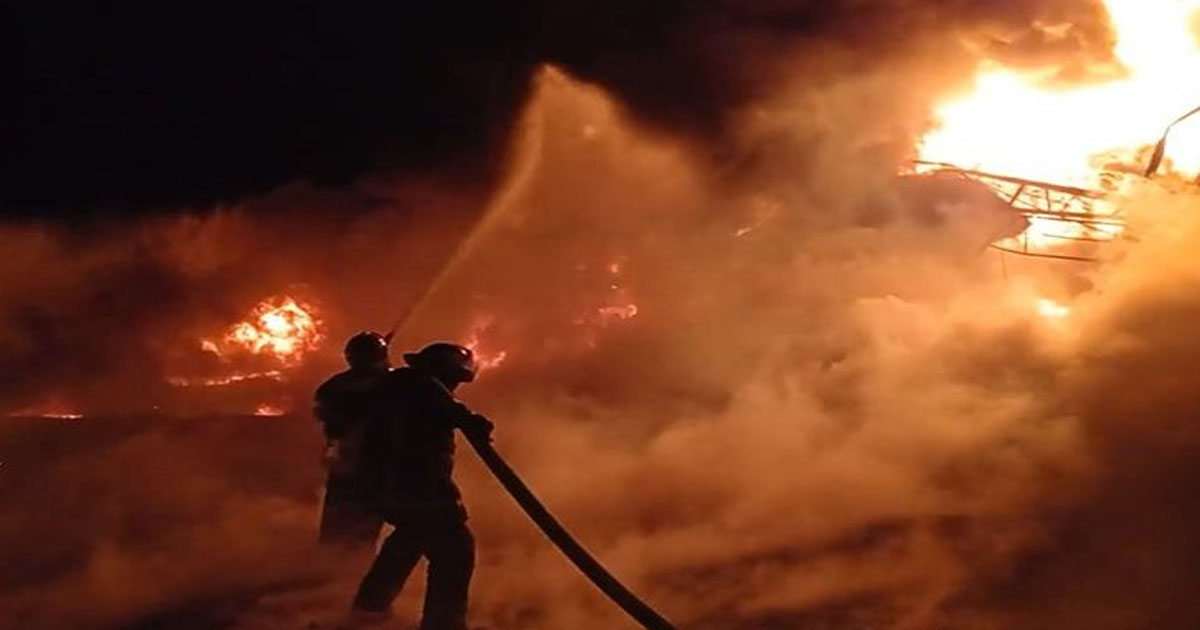 The European Union said it planned to cut its imports of Russian natural gas by two-thirds by the end of this year, and the U.K. said it would phase out the import of Russian oil by the end of the year.
The announcements came as U.S. intelligence agency chiefs said Russia is facing serious military shortcomings in its invasion of Ukraine, including morale and logistical problems, and will be hard-pressed to control territory and install a pro-Moscow regime in the face of what U.S. Director of National Intelligence Avril Haines called a persistent and significant Ukrainian insurgency.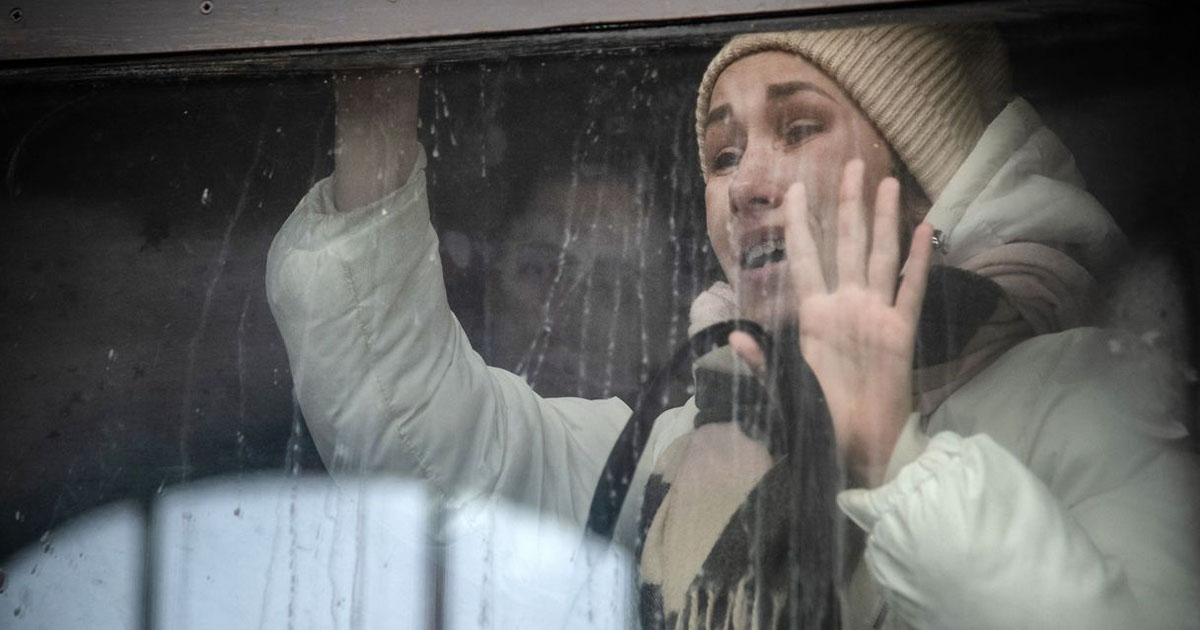 Ms. Haines and CIA Director William Burns told the House Intelligence Committee on Tuesday that Mr. Putin is likely to double down on his efforts to subdue Ukraine, with increasing disregard for civilian casualties. It will be "an ugly next few weeks," Mr. Burns said.
In a speech to the British House of Commons via live video Tuesday, Ukrainian President Volodymyr Zelensky thanked the U.K. for the military aid it had given Ukraine and pleaded for more, expressly for fighter planes to counter Russia's air advantage.
Mr. Zelensky likened Ukraine's plight to the U.K.'s darkest hours in World War II, echoing a stirring 1940 speech Prime Minister Winston Churchill gave to Parliament, defiant in the face of the Nazi threat.
"We will continue fighting for our land, whatever the cost," Mr. Zelensky said. "We will fight in the forests, in the fields, on the shores, in the streets."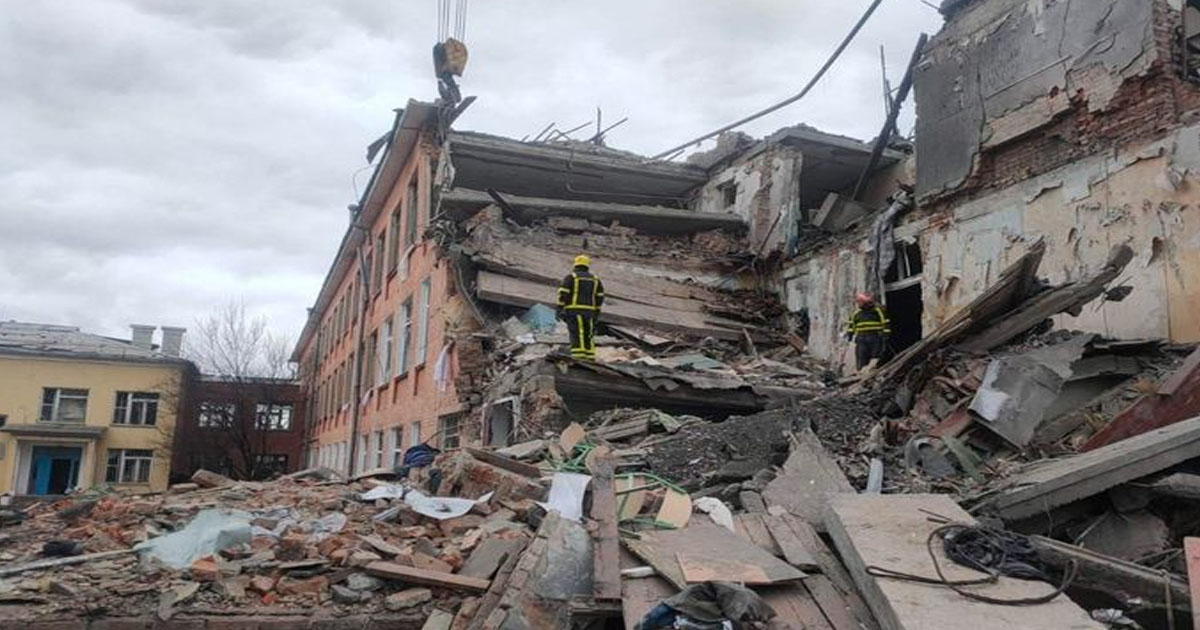 In Mariupol, residents have gone without power, cellphone service or water supply for over a week. Russian forces pounded its residential neighborhoods Tuesday as the city's defenders refused to surrender. Mayor Vadim Boychenko said that children in the city of 400,000 have started to die from dehydration.
"My heart is full of pain and hatred of the fascists who have blockaded our beloved Mariupol," he said. "Something that we thought was impossible in the 21st century is happening today. It's frightening news for Europe, and a frightening reality for Ukraine."
Around the strategic town of Izyum, eastern Ukraine, Russian forces advanced as they attempted to encircle some of the country's most hardened forces in the Donbas region. Ukraine continued to repel Russian attempts to break into the southeastern port city of Mykolaiv, the gateway to the Black Sea port of Odessa. Some 3,000 civilians managed to flee from the contested suburb of Irpin, northwest of Kyiv.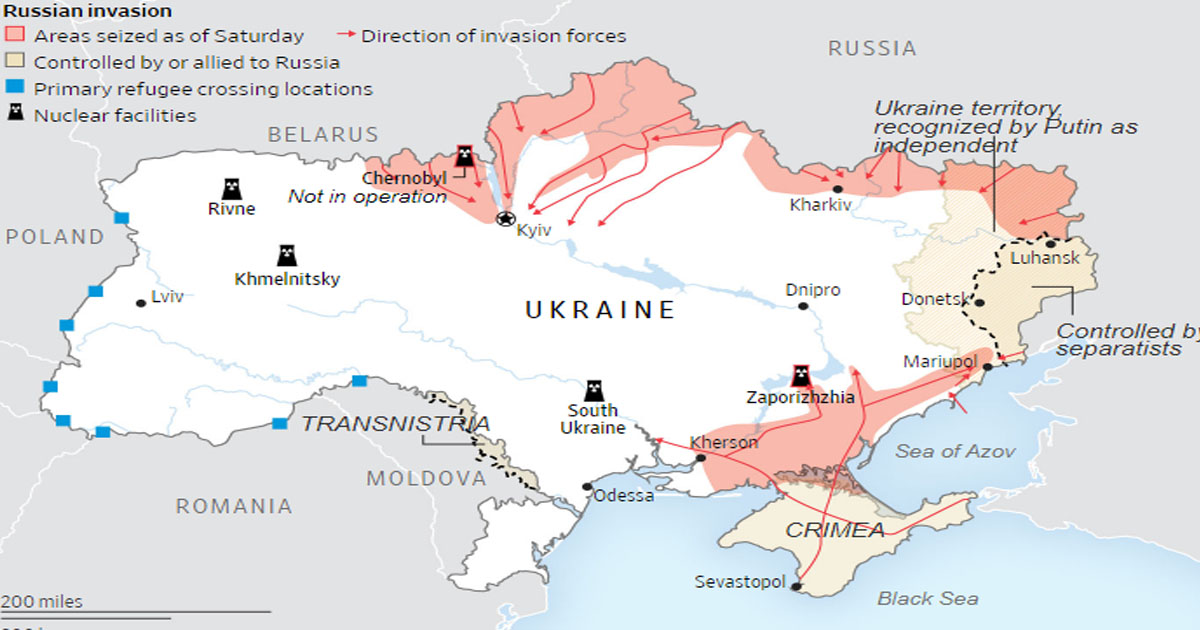 At least 700,000 people lacked electricity and heating across the country because of the destruction of civilian infrastructure, Ukrainian officials said. The country's second-largest city of Kharkiv has been hit heavily by Russian attacks, with many of its 19th-century and early 20th-century buildings downtown reduced to rubble.
Russia continues to prevent an evacuation from Mariupol despite agreements reached via the International Committee of the Red Cross, Ukrainian Foreign Minister Dmytro Kuleba said Tuesday. "War crimes are part of Russia's deliberate strategy," he said.
In Sumy, a regional capital of 260,000 people, Russian aerial bombardments overnight hit several residential high-rises, killing 19 adults and two children, the regional prosecutor's office said. The regional government added that Ukrainian forces using Turkish-made drones were able to hit and destroy three Russian columns moving to attack the city.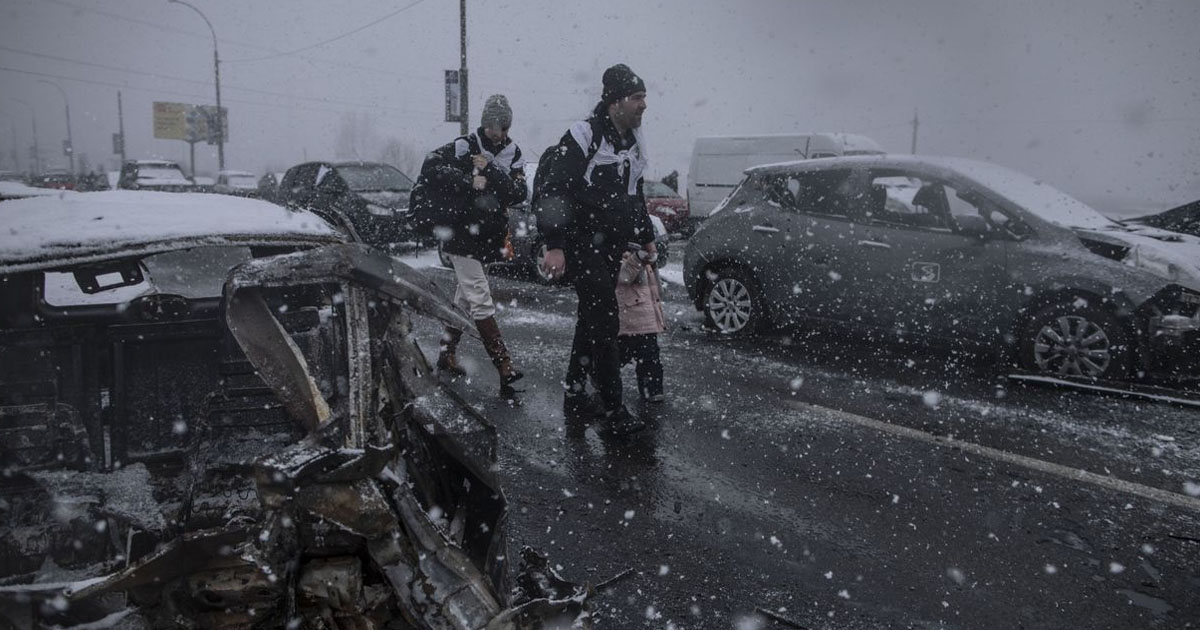 Ukraine's Deputy Prime Minister Iryna Vereshchuk said Tuesday that, in an agreement with Russia brokered by the ICRC, civilians would be able to start leaving Sumy toward the city of Poltava in the morning, and that no combat activity would be conducted in the area until 9 p.m., offering the opportunity to resupply Sumy's population with food and medicine.
In the late morning, civilians in Sumy started boarding evacuation buses, and the first convoy, mostly made up of foreign students, safely reached Poltava. As the second convoy was about to depart, a Russian convoy including a tank on the city's outer ring road came close to a Ukrainian checkpoint and opened fire, said Sumy Gov. Dmytro Zhyvytski in a video message. The evacuation effort resumed later, with buses and private cars leaving the city for Poltava.
"This incident has confirmed that there is no 100% security in leaving the city. Decide for yourselves whether it is more dangerous to stay or to leave," Mr. Zhyvytski told Sumy's residents.
Russia's Defense Ministry said Tuesday it had opened what it said were humanitarian corridors out of Kyiv, Chernihiv, Kharkiv and Mariupol in addition to Sumy. Ukrainian officials said that only the corridor out of Sumy has been coordinated by both sides, for now. Russia is offering to organize the evacuation of Ukrainian civilians to Russia or to the Russian-controlled statelets in the Donbas area of eastern Ukraine, something Kyiv rejects.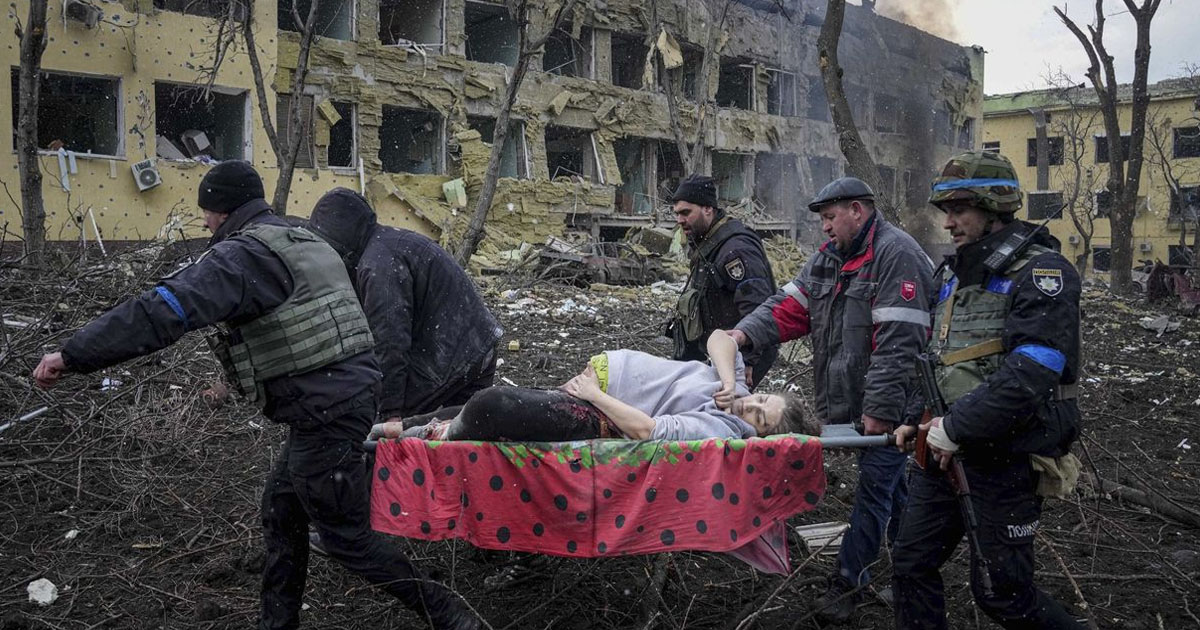 A third round of talks between Russia and Ukraine on how to end the war, held in Belarus on Monday, failed to achieve much progress as Kyiv refused to accept Russian demands that it recognize the 2014 annexation of the Crimean Peninsula by Russia and the independence of the Russian-created statelets in the Donbas region. Despite the Russian offensive, Ukrainian forces continued to hold most of the population areas in Donbas that they controlled before the invasion began.
"The discussion is difficult and talking about something positive is too early," Russia's chief negotiator, presidential aide Vladimir Medinsky, said after the talks.
The Russian and Ukrainian foreign ministers are tentatively scheduled to meet on the sidelines of an international conference in Antalya, Turkey, on Thursday.
Mr. Zelensky released a video from his office in the presidential palace in Kyiv showing the familiar cityscape outside his window and pledging no surrender. "We are all here, working where we have to be. We are all at war, making a contribution to our victory, which is inevitable," he said. Russian state media continued to report that Mr. Zelensky had fled the country.
Every day of continuing Ukrainian resistance creates a better negotiating position for Kyiv to end the war and guarantee the country's peaceful future, Mr. Zelensky said.
In Izyum, eastern Ukraine, much of the city has been destroyed in the past several days by Russian bombing and artillery, said Natali Kirkach, who heads a volunteer group that has been evacuating civilians from there. "Conditions are still desperate and thousands still need to leave," she said. The city has been without power for five days, and thousands of civilians have taken shelter at a tourist base near a monastery in the nearby town of Sviatohirsk, she said.
Russian infantry has penetrated the northern part of Izyum, up to the northern bank of the river that bisects it, Ms. Kirkach said. Bridges on the river have been blown up, and the Ukrainian army was pushing back to regain control Tuesday morning, Ukrainian officials said.
In Kharkiv, "the enemy has slowed down its offensive operations because all its attempts to enter Kharkiv are being repelled," Gov. Oleh Synehubov said. "Our military has a high fighting spirit, and they keep receiving new weapons every day."
Canadian Prime Minister Justin Trudeau joined British Prime Minister Boris Johnson and Dutch Prime Minister Mark Rutte for talks on Ukraine in London on Monday. "We recognized the Ukrainians' heroic efforts, and we'll keep working together—and with others—to respond to these blatant violations of international law," Mr. Trudeau wrote on Twitter.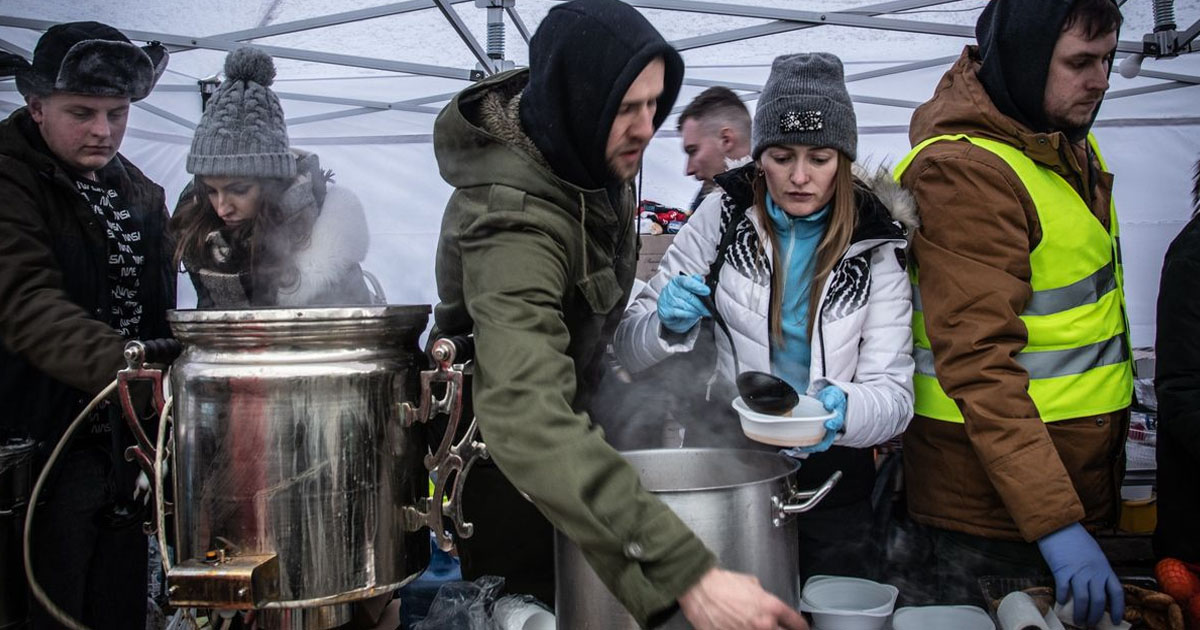 Polish President Andrzej Duda, in remarks after a phone call with Mr. Zelensky, said that if Mr. Putin believed that "by tearing down houses and killing civilians, he will break the will and spirit of the Ukrainians, he is wrong."
Returning from a trip to the Polish-Ukrainian border, where the westward flow of refugees is continuing, Secretary of State Antony Blinken wrote on Twitter that he was "inspired by the Polish people's welcoming of Ukrainian refugees after seeing it firsthand. The U.S. and Poland will continue to work together to respond to Russia's aggression in Ukraine."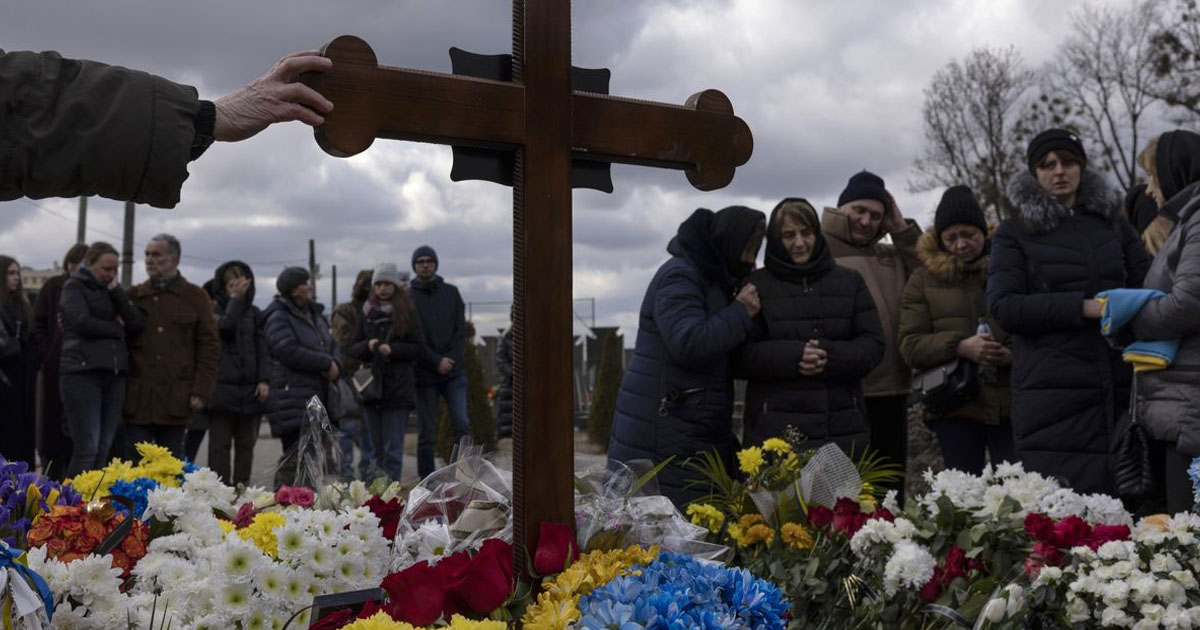 Mr. Blinken spoke with Ukraine's Mr. Kuleba about joint efforts to end "Putin's war of choice."